Learn RxJS the right way.
Instantly unlock years of RxJS knowledge and fast-track your skills to the top. Full of best practices, real-world experience and projects designed to get you up to speed fast and effectively.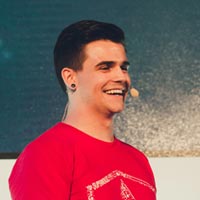 Brought to you by Todd Motto, multi-award winner, world-wide conference speaker and workshop leader.
Google Developer Expert
Write RxJS like an expert.
Build real structured apps with confidence.



New
RxJS
Basics
5/5 (6891 ratings)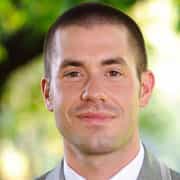 Brian Troncone•
47 lessons•
4 hours
Supercharge your development with Reactive Extensions for JavaScript. Tame the Observable.
Observables, Observers and Subscribers
Understanding Asynchronous Programming
Creating Observable Streams
Promises and Data Types to Observables
State Changes with Scan and Reduce
Transformation and Filtering Operators
Rate-Limiting Operators
Combination Operators
Error Handling and Marble Testing
View Course

129
$42 with the Master Bundle






New
RxJS
Masterclass
4.9/5 (4413 ratings)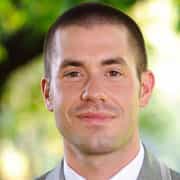 Brian Troncone•
35 lessons•
3 hours
Supercharge your reactive skills with this advanced RxJS course on best practices and patterns.
Advanced Marble Testing and Diagrams
Subject versus BehaviorSubject
ReplaySubject and AsyncSubject
Multicasting and Replaying with shareReplay
Schedulers - Async, Asap, Queues
Performance Schedulers with Animation Frames
ASCII diagrams to Observables
Hot and Cold Observables In-depth
Subscribe and Assert Pattern Testing
Advanced Tips and Tricks
View Course

129
$42 with the Master Bundle





Empowering Fortune 500 companies and developers worldwide

























Get the complete bundle...
Everything you need to start mastering RxJS today
Job-ready training
Nail that interview with your new skills that will set you apart.
All the best practices
Best practices, design patterns, performance and architecture.
Stream or download
Learn at home at your own pace, download for offline viewing.
Expert knowledge
Built by Google Developer Experts, there's no better place to learn web.
StackBlitz examples
Access full course source code and experiment in the browser too!
Slack community
Exclusive access to our members-only community (6,800+ members).
RxJS Kickstart Bundle
2 courses
ADD TO CART
+VAT for EU


RxJS Master Bundle
7 courses
ADD TO CART
+VAT for EU





Secure SSL encrypted payments

30-day money back guarantee
These courses are empowering thousands with expert knowledge - they will you too. If you're disappointed for whatever reason, you'll get a full refund.

Location discount picker
ㅤ